Lithos has provided geotechnical engineering and design services for hundreds of projects around Colorado and beyond. Check out a few below.
Initial investigation, design, and construction for the single trenchless crossing of the of the Tamarack Recharge and Wildlife Project.
Design engineering and full time construction observation for a City of Fort Collins project expanding the Fossil Creek Trail system with a pedestrian tunnel underneath the BNSF railroad.
Bid support, submittal reviews, RFI responses, and a full-time field engineer to oversee trenchless construction and identify construction risks.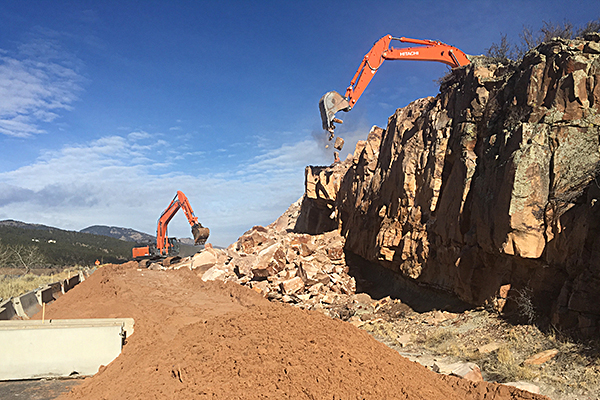 COunty road 31
rockfall Mitigation
Construction management services